Source: Winter/Spring 2007 Volume 44 Numbers 1&2, Pages 37–39
Tredyffrin's Pioneer Medical Practitioners
By one count, some 20 doctors of medicine resided and practiced in Tredyffrin Township in the 200 years following the graduation in 1768 of the first class of the medical department of the University of Pennsylvania. The count omits recipients of degrees awarded following World War II. The six men profiled below showed true compassion in caring for the sick, weak, and dispirited of our community.
John Davis (1744 - 1816)
At a time when the Tredyffrin Tax Rolls listed barely 80 households within its borders, medical care from a skilled physician was not generally available outside Philadelphia. John Davis, however chose to be a pioneer practitioner of medicine. His father, James Davis, purchased a 160 acre tract at the northwest corner of Pugh and West Valley Roads and built a small stone house there, probably about 1760. The elder Davis, a member of one of the township's "founding families," was a farmer.
Dr. Davis inherited the property in 1782. Where he learned his medical skills is not known, but by the time of the Revolutionary War he served as surgeon of a Pennsylvania musketry battalion, was captured at the battle of Long Island, and was held for a time on the British prison-ships at New York.
After the war he made a claim of £113 for medicines taken from him "in order to replenish army medicine chests of His Britannic Majesty" during the British Occupation of the Great Valley in September 1777. Dr. Davis carried on his practice from the farmhouse on West Valley Road until his death in 1816 at age 72.
William Harris (1792 - 1861)
The Davis Farmhouse, set up for use as a doctor's office, was bought in 1820 by twenty-eight-year old Dr. William Harris. A Tredyffrin native, Harris got his MD from the Medical School at the University of Pennsylvania in 1812. He was a founding member of the Chester County Medical Society in 1828 and served as one of two vice presidents. Harris practiced in the Chester Valley until 1834, when he sold the Tredyffrin property and moved his practice to Philadelphia.
Jacob Rickabaugh (1815 - 1900)
Jacob Rickabaugh, of Swiss Mennonite descent, was born on the old family homestead "Meadow Brook" which adjoined Great Valley Presbyterian Church in Tredyffrin. He received his education in the common schools of that neighborhood, one of which was the eight-cornered schoolhouse at Diamond Rock. Later he attended the local classical school conducted by Professor Joshua Jones.
After leaving school, he "read medicine" for a time with Dr. James Francis Latta of Tredyffrin, and afterward took a course in the Pennsylvania Medical College, Philadelphia, from which he graduated an MD in 1842. He immediately opened an office in his home and, succeeding Dr. Latta who had just died, began a country practice which lasted for more than half a century. His visitations took him many miles from his home, to patients in Frazer, Charlestown, Reeseville, and the surrounding countryside. Most days the doctor with his faithful horse made their rounds in an old-time buggy; in snowy weather, a sleigh.
Page 38
One icy morning in 1882, Dr. Rickabaugh slipped on the ice and fractured his leg. Young Dr. Charles Joseph Roberts (1857 - 1937) of nearby New Centerville, just out of medical school, and later to become his son-in-law, heard of the accident and came to offer assistance. He attended Dr. Rickabaugh and assisted in caring for his practice. Later when Dr. Rickabaugh had recovered, the two formed a partnership and practiced together for 4 years. In 1886, after his marriage with Mary Rickabaugh, Dr. Roberts purchased a property at Valley Store in East Whiteland where he opened his own practice. Dr. Rickabaugh was 85 when he passed away at his home in 1900. He was laid to rest in the Presbyterian churchyard adjoining his home, beloved by all who knew him.
Charles Nace Frederick (1838 - 1905)
Charles Frederick was born in Upper Salford Township, Montgomery County, of German parentage. After leaving school he taught during the winter season for 4 years, and in 1859 began reading medicine with Drs. J. K. Cassel and Dicks.
Later he matriculated in the Medical Department of the University of Pennsylvania, from which he received his MD in the spring of 1864 during the midst of the Civil War. While pursuing his studies in Philadelphia he was connected with Haddington Hospital, United States Army, which occupied the old Bull's Head Tavern at Sixty-fifth and Vine Streets from 1862 to 1864.
In April 1865, he relocated to New Centerville where he began his practice of medicine for five years, after which he moved to Valley Forge. In 1874, he returned to Tredyffrin, purchased a farm of fifty-three acres on the east side of Valley Forge Road, a half mile north of New Centerville, from which he attended to his large practice in the village and surrounding country. He also kept a herd of cows and engaged to some extent in the dairy business. Dr. Frederick died at his home in 1905 at age 66.
Anthony Wayne Baugh (1867 - 1938)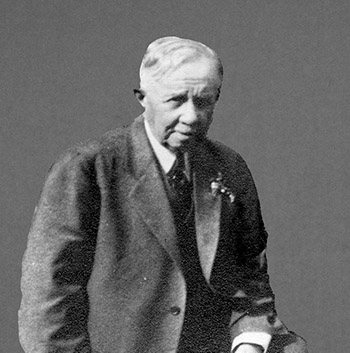 A. Wayne Baugh (whose name does not come directly from that famous general, but from an uncle) was born at the family homestead in Paoli on Bear Hill Road where the Baugh family had been residents for 102 years. He received his early education in Howellville School, and later attended James Doran's private school in Berwyn. He graduated from the Medical College of the University of Pennsylvania in 1891 and served his internship at Blakely Hospital, Philadelphia, and St. Joseph's Hospital, Reading. A fellow classmate, during his freshman year, remarked that "Baugh was by far the most promising student in the class and, whenever a difficult problem appeared, the whole class became eager to learn what Baugh thought of it."
He established himself in practice at the southeast corner of Lancaster Pike and Darby Road, Paoli, in 1893. Dr. Baugh was a Pennsylvania Railroad surgeon and served as pension examiner beginning in 1894. He took a deep interest in the affairs of the community, serving as Tredyffrin school director (secretary for two terms), medical director for several townships, a student of local history (he was one of the founders of the Tredyffrin Easttown History Club), and school physician in Tredyffrin, a position he held up to the time of his death in 1938, at age 71.
Robert Coffman Hughes (1887 - 1964)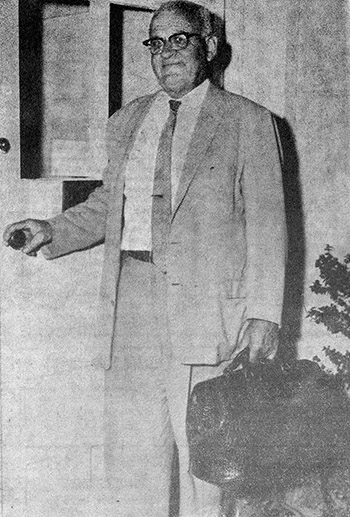 Professor Heathcote, in his 1932 history, included this tribute to Robert Hughes: "He has met with well deserved success, which he [the doctor] lays almost entirely to the early training and sacrifices of his parents, who were of the old God-fearing type, who have been the backbone of the country."
Dr. Hughes was born in 1887 on a farm just east of old Salem School on Yellow Springs Road in Tredyffrin Township. He received his early schooling at Salem School and, after the family moved, at Presbyterian School in the Valley. He graduated from Tredyffrin High School when it was located in Paoli on South Valley Road. He studied medicine at the University of Pennsylvania Medical School and in 1909 he received his MD degree. He did his hospital work at Chester County Hospital in 1909 and 1910 and joined the staff of the hospital that year.
The new MD opened his first medical office in 1910 on the second floor of the building at the southwest corner of Lancaster Pike and Darby Road, above a grocery store. He made his rounds to visit patients on a bicycle. During those years he treated pneumonia, septic throat, diphtheria, scarlet fever, typhoid, and similar illnesses not yet tamed by modern medicine.
After marrying he moved into the house on the other side of Lancaster Pike built by the doctor's father, next to the Paoli Presbyterian Church (now a Baptist church). Dr. Hughes was known to have served as many as five generations of some Paoli families during the 54 years he practiced in the village. He delivered over 3,000 babies in private homes and in Chester County Hospital during his career. He held membership in the Chester County Medical Society, of which he served as president in 1933.